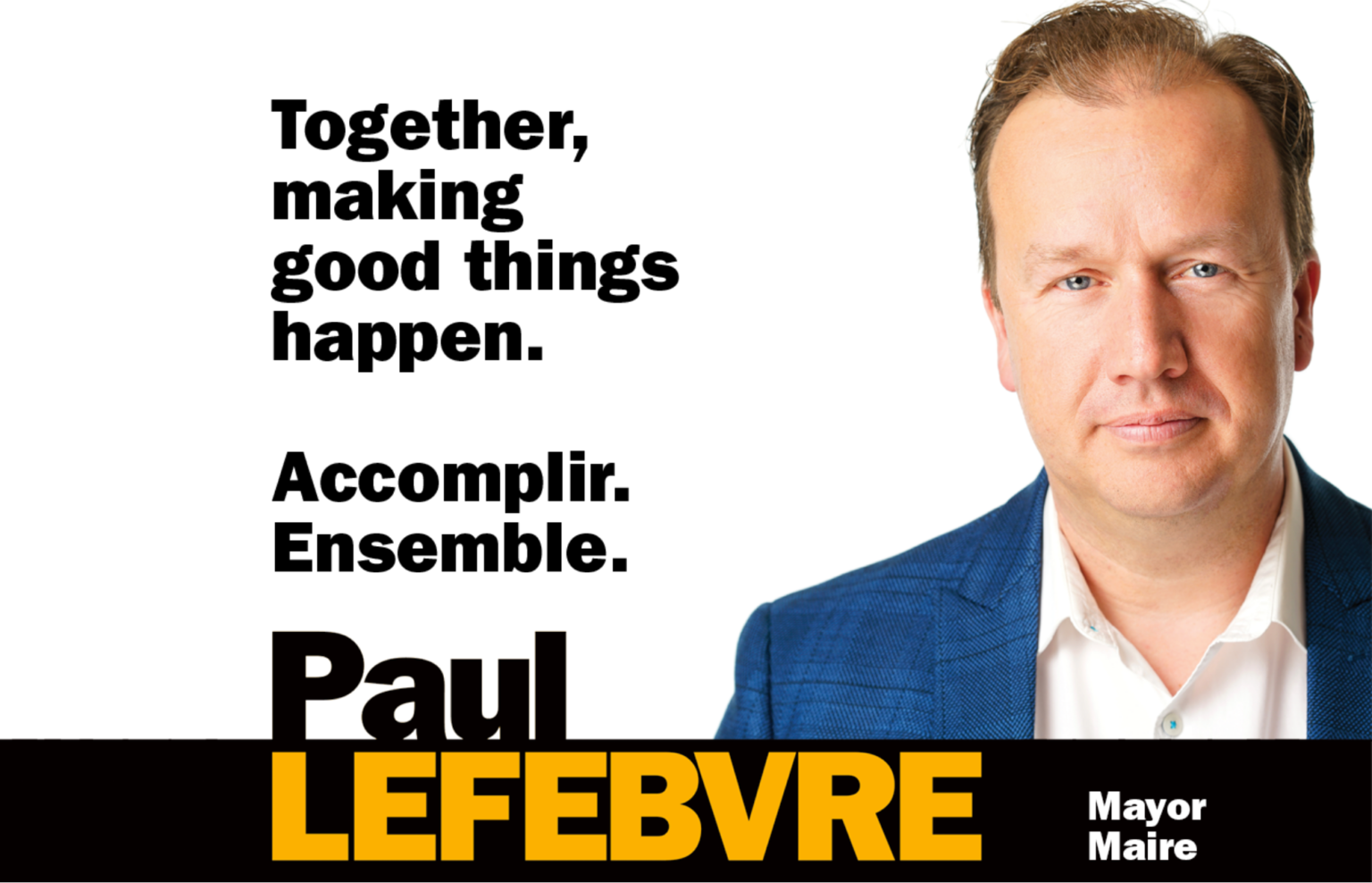 Paul was born and raised in Northern Ontario. He is a former tax attorney, business owner, former Ministry of Natural Resources Canada parliamentary assistant. He is active in the community having served as former chair of the Sudbury Community Foundation, the Centre de santé communautaire du Grand Sudbury, Théâtre du Nouvel-Ontario and the Canadian Francophone Games, and founding chair of the Jazz Sudbury Festival.
Paul and his wife, Sudbury dermatologist Lyne Giroux, are raising three children in Greater Sudbury.
Both before and after I left the MP's office, I heard loud and clear that Greater Sudbury needs and wants experienced leadership and a strong vision for the future. I worked hard to put Sudbury back on the map in Ottawa, and now I want to continue that work at Tom Davies Square. I want to bring the experience, the leadership skills, the connections and the vision to move Sudbury forward and fulfill its full potential.
FUNDAMENTALS
As mayor, I will work to make Greater Sudbury a place that people will be excited and proud to live. To guide me I will make decisions with the following five fundamentals in mind. 
I will rely on my leadership experience to listen, collaborate with Council, and hold myself and others accountable.
Promote, Attract and Innovate
I will act as Brand Ambassador, and champion innovative economic growth to attract new businesses and people to Greater Sudbury.
I will make climate action a priority for municipal decisions.
Support and Empower Citizens 
I will better support community groups that want to improve their neighbourhoods.
I will work with experts to assist vulnerable people in our community. I will support the development of a range of housing options in Greater Sudbury.
I will invest in the arts, culture, roads, parks, trails and facilities to make Greater Sudbury a place where everyone wishes to live.
Sudbury has enormous potential, especially in mining and mineral processing technology and critical minerals. Both the provincial and federal governments are poised to invest heavily in critical minerals, as well as renewable energy production and storage, and Greater Sudbury should be at the forefront of that effort.
Greater Sudbury needs strong, experienced leadership to meet its full potential. Paul Lefebvre is the only mayoral candidate with that experience.